Posts for: September, 2019
By Kuhn Family Dentistry
September 17, 2019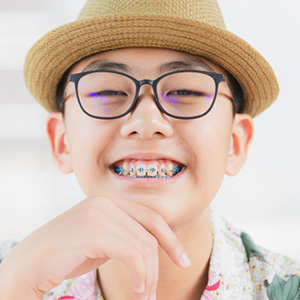 Braces are a common experience among teens and pre-teens. And although the treatment can be a major financial undertaking, more and more families pursue it to help their child attain a straighter, more attractive smile.
But orthodontics isn't first and foremost a cosmetic treatment. Although an improved appearance is a benefit, the main reason for treatment is therapeutic—it can improve your child's current and future dental health.
The teeth's relationship to the jaws and gums makes moving them possible. Rather than simply being fixed within their jawbone socket, teeth are actually held in place by a strong, elastic tissue called the periodontal ligament. The ligament lies between the teeth and jawbone and attaches to both with tiny extending fibers. This attachment secures the teeth in place.
But the ligament also has a dynamic quality—it can reshape itself when necessary and allow teeth to move gradually into new positions. This is most necessary during the early years of mouth and jaw development, but it can also occur throughout life. Orthodontics takes advantage of this mechanism by applying precise pressure to the teeth in the direction of desired movement. The periodontal ligament does the rest by reshaping and allowing the teeth to move in response to this pressure.
The result is straighter teeth and a more normal bite. With the teeth now where they should be, it's also easier to clean them of disease-causing dental plaque, whereas misaligned teeth are more prone to plaque accumulation that can be difficult to remove. And because the whole mouth including teeth are involved when we talk, teeth positioned in a more normal bite will improve speech.
Orthodontics is a long-term process, often encompassing more than the actual time wearing braces. Both orthodontists and pediatric dentists recommend a bite evaluation by an orthodontist around the age of 6. If it does appear an abnormal bite is forming, it may be possible to intervene and stop or at least slow the development. This could have a more positive impact on any future treatment.
Braces and other treatments can make a difference in your child's self-image and social relationships. But the main beneficiary will be their dental health.
If you would like more information on orthodontic treatment, please contact us or schedule an appointment for a consultation. You can also learn more about this topic by reading the Dear Doctor magazine article "Moving Teeth With Orthodontics."
By Kuhn Family Dentistry
September 07, 2019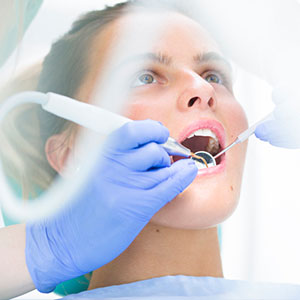 To keep a healthy smile, brushing and flossing your teeth every day should be at the top of your to-do list, along with regular dental visits. Dental visits are usually scheduled every six months when your dental professional will remove any built-up plaque and tartar (hardened plaque deposits) missed during everyday hygiene.
If you've experienced periodontal (gum) disease, however, these dental visits may become even more important toward preventing a re-infection. For one thing, your dentist may want to see you more frequently.
Gum disease is caused by bacteria living in dental plaque, which first infect the superficial layers of gum tissue. Even though the body initiates an inflammatory response to fight it, the infection continues to grow as long as there is plaque present to fuel it. The problem isn't just plaque on the visible tooth surface—hidden plaque beneath the gum line can create deep pockets of infection that can be difficult to treat.
To stop the infection, dentists must manually remove plaque through procedures known as scaling and root planing. Any and all plaque and tartar deposits must be removed, even those deep around the roots, to arrest the infection. This often requires several treatment sessions and sometimes gum surgery to access areas below the gum line.
These types of treatments, especially in the disease's early stages, have a good chance of restoring health to your gums. But because of the high possibility of reinfection, your dentist will need to step up your regular dental maintenance from now on. This could mean visits as frequent as every few weeks, depending on your particular case of gum disease and your dentist's recommendation.
Your dental visits after gum disease may also become more involved than before. Your dentist will now monitor you closely for any signs of reinfection and at the first sign initiate a new round of treatment. You may also need surgical procedures to make some areas around your teeth more accessible for future cleaning and maintenance.
Periodontal maintenance after gum disease helps ensure another infection doesn't rise up to undermine your progress. To paraphrase a well-known quote, eternal vigilance is the price of continuing good dental health.
If you would like more information on professional dental health maintenance, please contact us or schedule an appointment for a consultation.