Posts for: December, 2020
By Kuhn Family Dentistry
December 21, 2020

If you're among the estimated 14 million families with a healthcare flexible spending account (FSA), New Year's Eve has an added meaning—that's typically the deadline for using any current year funds. Since any remaining money in your FSA could go poof at the stroke of midnight on December 31st, you might be looking for a way to spend it. If so, consider a dental health boost for you and your family.
FSAs were created in the 1970s by the U.S. Government as a salary benefit that employers could offer employees. Instead of receiving all of their pay as taxable income, employees could designate a portion of it (currently up to $2,650) in a non-taxable account to use for certain medical and dental expenses. An FSA thus provides families a way to pay for uncovered healthcare costs while saving on their taxes.
But because most FSAs expire by the end of the year and then restart with a fresh balance in the new year, there's a natural concern that you will "use or lose" remaining money. People thus begin looking for eligible expenses like treatments, prescribed medications or eyeglasses. They can't, however, use them for items like over-the-counter medical products (though some pain relievers get a pass this year because of COVID-19), as well as most things cosmetic.
The same generally holds true for dental expenses—you won't be able to use FSA funds for procedures like teeth whitening or veneers. Toothbrushes and other routine oral care products are also ineligible, although you may be able to buy items like a water flosser if your dentist issues you a Letter of Medical Necessity (LMN).
Still, there's a wide range of eligible dental items you could pay for with remaining FSA funds.
Prevention measures. Any procedures or treatments intended to prevent disease are typically FSA-eligible. These can include measures like regular dental cleanings, sealants or fluoride applications.
Disease treatment. FSAs cover procedures like fillings, extractions, gum surgery or root canals. This could include repairing damage from disease through dental bonding or crowns, which might also improve your smile.
Dental restorations. Missing teeth restorations like bridgework, dentures or dental implants are also covered. These may improve your appearance, but they primarily restore disrupted dental function.
Out-of-pocket expenses. Although you can't pay for dental insurance premiums, an FSA may be able to help in other ways. You can use FSA funds for co-pays or any remaining out-of-pocket expenses.
If you're not sure what dental expenses might be eligible for FSA funds, give our office a call and we can provide you guidance. If FSA funds can help, you'll be able to improve your dental health—and possibly your appearance—before you ring in 2021.
If you would like more information about managing your dental care, please contact us or schedule a consultation.
By Kuhn Family Dentistry
December 10, 2020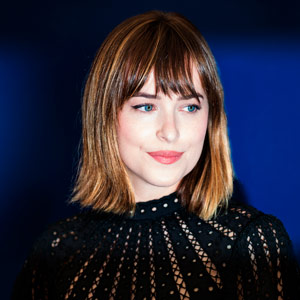 Celebrities' controversial actions and opinions frequently spark fiery debates on social media. But actress Dakota Johnson lit a match to online platforms in a seemingly innocent way—through orthodontics.
This summer she appeared at the premier of her film The Peanut Butter Falcon missing the trademark gap between her front teeth. Interestingly, it happened a little differently than you might think: Her orthodontist removed a permanent retainer attached to the back of her teeth, and the gap closed on its own.
Tooth gaps are otherwise routinely closed with braces or other forms of orthodontics. But, as the back and forth that ensued over Johnson's new look shows, a number of people don't think that's a good idea: It's not just a gap—it's your gap, a part of your own uniqueness.
Someone who might be sympathetic to that viewpoint is Michael Strahan, a host on Good Morning America. Right after the former football star began his NFL career, he strongly considered closing the noticeable gap between his two front teeth. In the end, though, he opted to keep it, deciding it was a defining part of his appearance.
But consider another point of view: If it truly is your gap (or whatever other quirky smile "defect" you may have), you can do whatever you want with it—it really is your choice. And, on that score, you have options.
You can have a significant gap closed with orthodontics or, if it's only a slight gap or other defect, you can improve your appearance with the help of porcelain veneers or crowns. You can also preserve a perceived flaw even while undergoing cosmetic enhancements or restorations. Implant-supported replacement teeth, for example, can be fashioned to retain unique features of your former smile like a tooth gap.
If you're considering a "smile makeover," we'll blend your expectations and desires into the design plans for your future smile. In the case of something unique like a tooth gap, we'll work closely with dental technicians to create restorations that either include or exclude the gap or other characteristics as you wish.
Regardless of the debate raging on social media, the final arbiter of what a smile should look like is the person wearing it. Our goal is to make sure your new smile reflects the real you.
If you would like more information about cosmetically enhancing your smile, please contact us or schedule a consultation. To learn more, read the Dear Doctor magazine articles "Space Between Front Teeth" and "The Impact of a Smile Makeover."