Posts for tag: tooth decay
By Kuhn Family Dentistry
February 01, 2021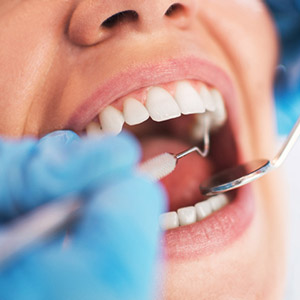 If you've ever had a run-in with cavities, you know the drill (no pun intended): After getting a local anesthetic for pain, the dentist removes any decayed dental tissue, as well as some healthy tissue, and then fills the cavity to restore the tooth. It's an effective treatment protocol we've been using for well over a century.
It does, however, have its drawbacks. For one, although necessary, removing healthy dental tissue can weaken the overall tooth structure. The dental drill used during the procedure is also unpleasant to many people: Although it doesn't cause any pain thanks to the anesthetic, the sounds and pressure sensations associated with it can be unsettling.
But advances in dental tools, technology and techniques are addressing these drawbacks in traditional tooth decay treatment. In other words, treating a tooth with cavities today is taking on a lighter touch. Here are 3 reasons why.
Earlier detection. The key to effective treatment is to find tooth decay in its earliest stages. By doing so, we can minimize the damage and reduce the extent of treatment needed. To do this, we're beginning to use advanced diagnostic tools including digital x-rays, intraoral cameras and laser fluorescence to spot decay, often before it's visible to the naked eye.
Re-mineralizing enamel. One of the advantages of early detection is to catch tooth enamel just as it's undergoing loss of its mineral content (demineralization) due to contact with acid. At this stage, a tooth is on the verge of developing a cavity. But we can use minimally invasive measures like topically applied fluoride and CPP-ACP (a milk-based product) that stimulates enamel re-mineralization to prevent cavity formation.
Less invasive treatment. If we do encounter cavities, we no longer need to turn automatically to the dental drill. Air abrasion, the use of fine substance particles under high pressure, can precisely remove decayed material with less loss of healthy tissue than a dental drill. We're also using newer filling materials like composite resins that don't require enlarging cavities as much to accommodate them.
These and other techniques—including laser technology—are providing superior treatment of tooth decay with less invasiveness. They can also make for a more pleasant experience when next you're in the dentist's chair.
If you would like more information on effectively treating dental disease, please contact us or schedule an appointment for a consultation. You can also learn more about this topic by reading the Dear Doctor magazine article "Minimally Invasive Dentistry."
By Kuhn Family Dentistry
May 15, 2018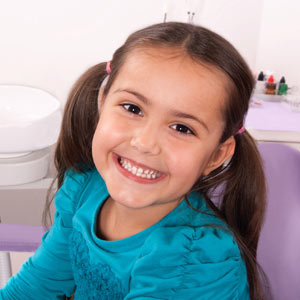 Protecting a child's primary ("baby") teeth from tooth decay should be a top priority. If one is lost prematurely due to decay, it could cause the permanent tooth to misalign when it comes in.
The basic prevention strategy for every child is daily brushing and flossing and regular dental visits. But children at higher risk for decay may need more: Â additional fluoride applied to teeth enamel during office visits.
This natural mineral has been shown to strengthen enamel, teeth's protective layer against decay, especially during its early development. Enamel is composed of calcium and phosphate minerals interwoven to form a crystalline structure called hydroxyapatite. Fluoride joins with this structure and changes it to fluorapatite, which is more resistant to mouth acid than the original structure.
We mostly receive fluoride through fluoridated drinking water and dental care products like toothpaste. Topical fluoride takes it a step further with a stronger dose than found in either of these sources. It can be applied with a foam, varnish or gel using an isolation tray (foam or gel) or painted onto the enamel (varnish or gel).
But does topical fluoride effectively reduce the occurrence of decay? Research indicates yes: a recent review of 28 studies involving over 9,000 children found an average 28% reduction in decayed teeth in children who underwent topical fluoride treatments.
There is, though, one potential side effect: children who swallow the fluoride substance can become sick and experience headache, stomach pain or vomiting. This can be avoided with proper precautions when applying it; the American Dental Association also recommends using only varnish for children younger than 6 years. It's also recommended that children receiving gel or foam not eat or drink at least thirty minutes after the treatment (those who receive the varnish aren't restricted in this way).
Topical fluoride is most effective as part of an overall prevention strategy. Besides daily hygiene and regular dental visits, you can also help reduce your child's decay risk by limiting the amount of sugar in their diet. Sealants, which are applied to the nooks and grooves of teeth where plaque can build up, may also help.
If you would like more information on fluoride gels and other clinical treatments to prevent tooth decay, please contact us or schedule an appointment for a consultation.
By Kuhn Family Dentistry
August 17, 2017
Cavities can happen even before a baby has his first piece of candy. This was the difficult lesson actor David Ramsey of the TV shows Arrow and Dexter learned when his son DJ's teeth were first emerging.
"His first teeth came in weak," Ramsey recalled in a recent interview. "They had brown spots on them and they were brittle." Those brown spots, he said, quickly turned into cavities. How did this happen?
Ramsey said DJ's dentist suspected it had to do with the child's feedings — not what he was being fed but how. DJ was often nursed to sleep, "so there were pools of breast milk that he could go to sleep with in his mouth," Ramsey explained.
While breastfeeding offers an infant many health benefits, problems can occur when the natural sugars in breast milk are left in contact with teeth for long periods.  Sugar feeds decay-causing oral bacteria, and these bacteria in turn release tooth-eroding acids. The softer teeth of a young child are particularly vulnerable to these acids; the end result can be tooth decay.
This condition, technically known as "early child caries," is referred to in laymen's terms as "baby bottle tooth decay." However, it can result from nighttime feedings by bottle or breast. The best way to prevent this problem is to avoid nursing babies to sleep at night once they reach the teething stage; a bottle-fed baby should not be allowed to fall asleep with anything but water in their bottle or "sippy cup."
Here are some other basics of infant dental care that every parent should know:
Wipe your baby's newly emerging teeth with a clean, moist washcloth after feedings.
Brush teeth that have completely grown in with a soft-bristled, child-size toothbrush and a smear of fluoride toothpaste no bigger than a grain of rice.
Start regular dental checkups by the first birthday.
Fortunately, Ramsey reports that his son is doing very well after an extended period of professional dental treatments and parental vigilance.
"It took a number of months, but his teeth are much, much better," he said. "Right now we're still helping him and we're still really on top of the teeth situation."
If you would like more information on dental care for babies and toddlers, please contact us or schedule an appointment for a consultation. You can also learn more by reading the Dear Doctor magazine articles "The Age One Dental Visit" and "Dentistry & Oral Health for Children."